NOTE: The tools listed on this website are not a substitute for professional training. We recommended consulting a certified animal trainer before beginning any pet training program.
No-Pull Prong Collar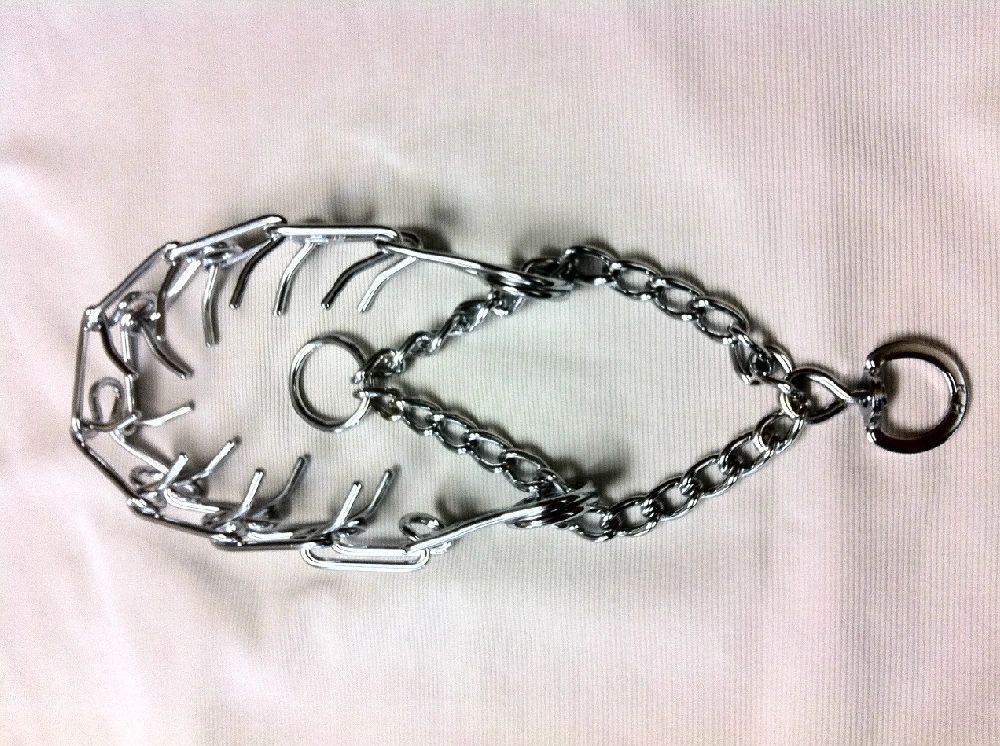 Ideally flat and martingale style collars should be everyones goal for their dog, but what do you do for those heavy pullers...most trainers avoid the issue! So many of these dogs don't get walked and the energy and destructiveness increases and owners get frustrated. If used properly this collar can get you started on a safe walk.

The No-Pull Prong Collar is designed to distribute pressure without choking the dog like normal training collars have a tendency to do. The collar looks harsh but has been proven to be much safer than some conventional training collars. The collar is designed to only tighten slightly and provide an immediate release when pressure is removed so that the dog gets immediate feedback from the handler. Most choke style training collars do not release properly and no one every tells you how to handle the dog that is so driven to pull that they will often choke themselves or cause damage. This collar is often referred to as power steering because the handler can give ever so slight cues to the dog without having to yank and crake in that old school, out dated training style.

REMEMBER this is a "training" collar and should NEVER be left on the dog. For proper use and fit...READ MORE.
Prong Collar Cover $10
Prong collar covers are great to decorate or just black-out your No-Pull Prong Collar. They are available in all black or reversible black and various designs. Prong collar not included.